Referral Leaderboard for Contests & Giveaways
The Referral Leaderboard is a way for you to run contests & giveaways. It will display a list of your customer who have at least 1 referral made for the given time period. It only displays the customers' first name and last initial, and any gravatar associated with the account.

To enable it, go to the Apps page, scroll down to the Tools & Addons section, and click 'Enable Leaderboard'. Enter in the start and end date for the contest you are running, and save it.

Next, let's customize the text that appears on the leaderboard page. Click on the link to view your leaderboard page, then, in the first paragraph of the page, click on the 'edit' button to edit the paragraph.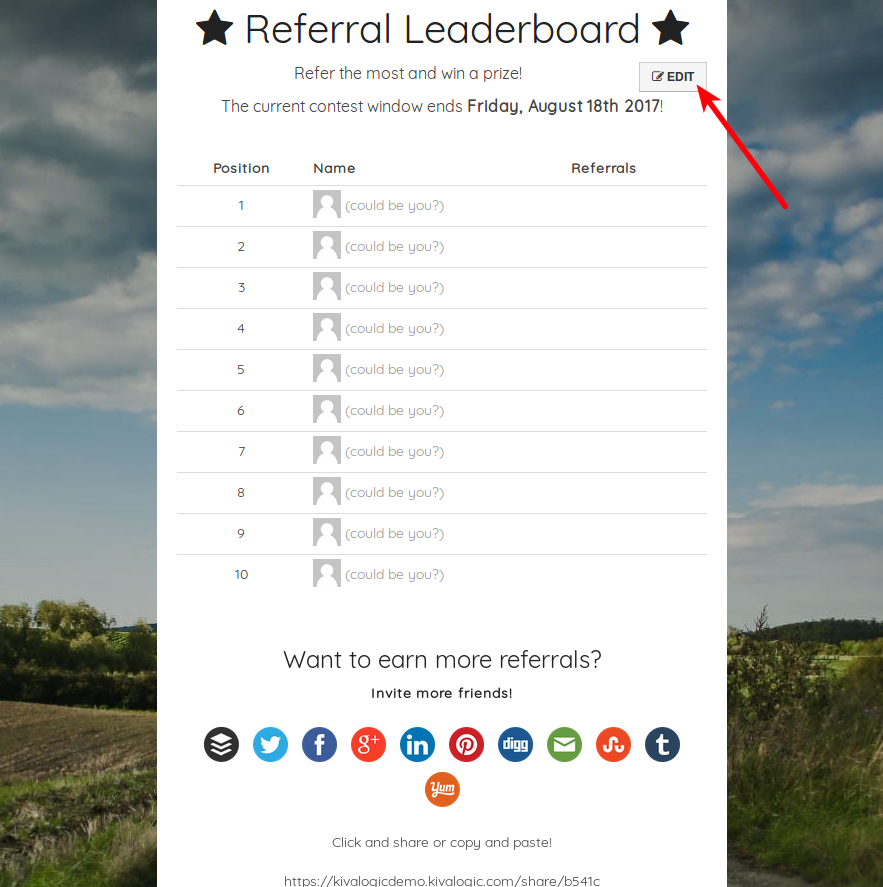 This is where you can write whatever you want- for example "First place receives 1 free delivery!", or any other contest details you want.

Enabling the Referral Leaderboard will also add links to the footer, the tell-a-friend page, the default html email template, and the customer home page.
Once the contest has run it's course, it will be up to you to give out the prizes and disable the leaderboard.
Referral Leaderboard Disabled Screenshot
If the leaderboard is disabled, this is what it looks like: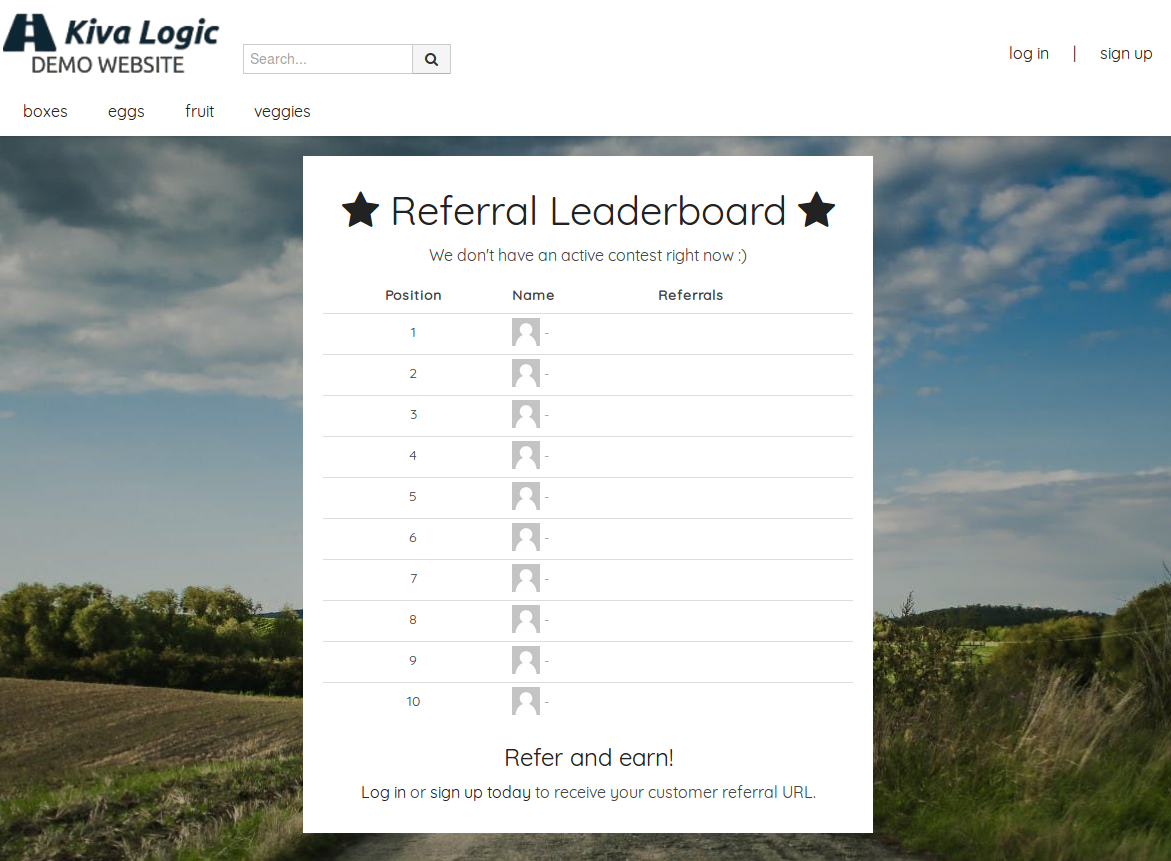 Have any questions? Shoot an email over to hello@kivalogic.com